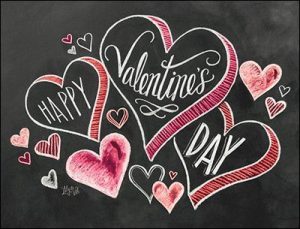 Valentines Weekend  Nashville!!!                                 
    Breakfast in bed!  
Do you plan ahead for Valentine's Day, or play it by ear?  Order take out, and build a fire, or wait in line for the newest place in town?  I have a single friend that sends herself chocolate covered strawberries, buys her favorite magazines, and splurges on a spa day…. A Valentine to herself!  
Check the event websites for specific details, but if you're looking for some ideas for this weekend, here are a few things we found happening around Nashville…. 
Kitchen Notes and Soul with the Nashville Symphony
Valentine's Couple Karoke  ~ Events@624, Saturday night
Valentines Murder Mystery Excursion Train
Romance in the Stars at Sudekum Planetarium
The Wood Brothers Hit The Ryman On Valentine's Day
YUM!  Our favorite Krispy Kreme Valentine Doughnuts…. All week!
Good Rockin' Tonight Valentine's Day Tribute: 1950s Love Songs @ City Winery
Carrabba's has a Surf and Turf Romantic Dinner for Two
Movie Night at home & order a heart shaped pizza!!!
Make a MOVE!  It's the perfect weekend to buy yourself a new home!  Call us! Yes! We are working this weekend….
Miller   615.478.8384
Mike   615.992.8817
Dar    615.400.4927